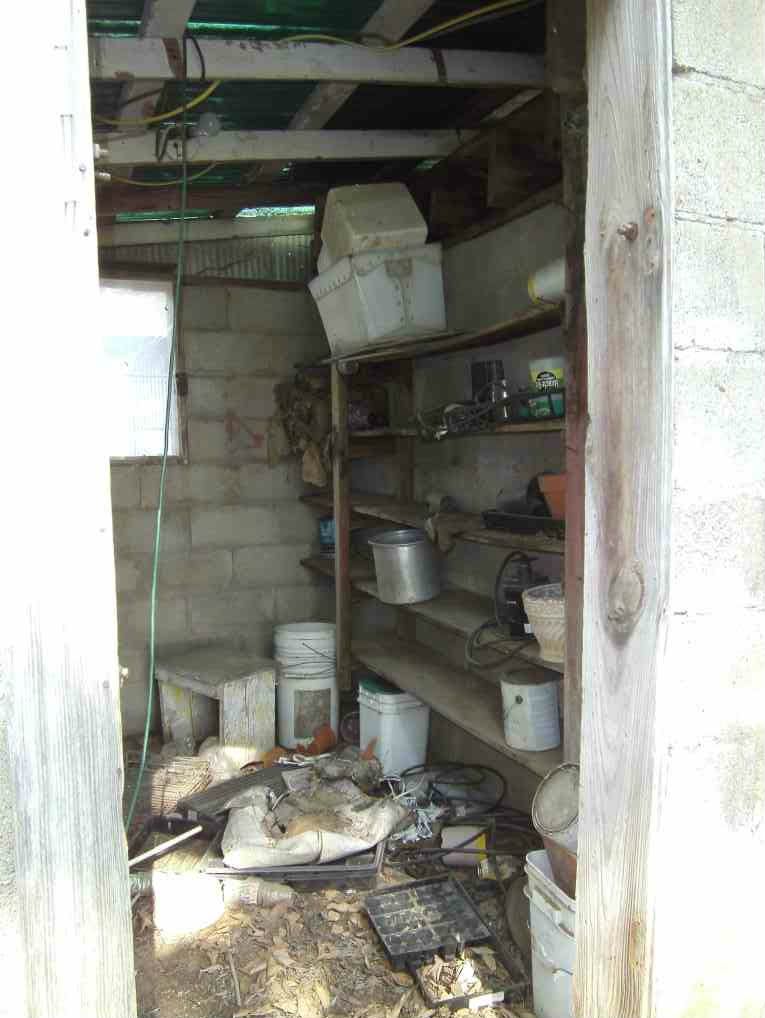 I had a little greenhouse at our last house. It was made from a play house my brother in law had built and his kids had out grown it. It was just about the only thing I missed when we sold the house; and I've missed it for 10 years. We've talked about it and talked about it. I've been saving bits and pieces in the loft of the barn for years
to use in the greenhouse, someday.
Well, someday finally got here. We've decided to do it as a lean to against the barn we use for a garage, where there used to be a well house. The well went dry and a new well was drilled, and the old house fell into disrepair. But the well shaft is still there and clear enough to use for a drain. I saved an old sink for years and years to use in the greenhouse,
someday.
I'm going to position it over the old well hole and have my water run down into it. The new well is near by so we can plumb water into the green house from it. The old well house was a dark, damp spooky place where junk went to hide and mulitply. But, it was somewhere to start.